Our why
Helping others live an inspired and healthy life is at our core. We believe taking care of yourself shouldn't be drudgery. Let's co-create a life that brings you joy.
Health and Wellness
Embrace ayurveda and ancient practices to improve your health. You can reduce stress, bring down anxiety, and sleep better with moon milk. And it's beautiful!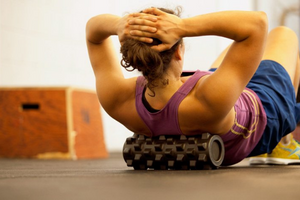 Foam rollers have a shocking number of  benefits. If you exercise regularly, you need to be rolling out. They are also excellent for aging muscles. Yes, even in your 40s...
One of the biggest things I learned when I stepped into a Crossfit world was that nutrition and workouts go together like a please and thank you. If you focus on only...