• Camille St. Onge
Embrace ayurveda and ancient practices
to improve your health. You can reduce stress, bring down anxiety, and sleep better with moon milk. And it's beautiful!
---
• Camille St. Onge • Health and wellness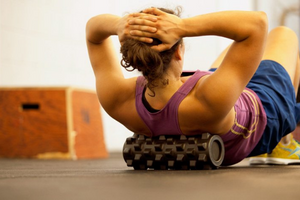 Foam rollers have a shocking number of  benefits. If you exercise regularly, you need to be rolling out. They are also excellent for aging muscles. Yes, even in your 40s you begin to lose flexibility.
---
• Camille St. Onge • Health and wellness
One of the biggest things I learned when I stepped into a Crossfit world was that nutrition and workouts go together like a please and thank you. If you focus on only one you are cutting yourself short. Focus on both and you're going to see your performance and weight progress get in line.
---
• Camille St. Onge • Health and wellness
If you train hard, you want to do everything you can to keep your body like a well oiled machine. Your nutrition is key not only to see results quickly but for longevity of your -- entire organic, pavement pounding, weight lifting, cycling, swimming and whatever else -- machine.  YOUR JOINTS ARE IMPERATIVE Your joints and muscular skeletal system are precious, take care of them. As we age, joints become stiffer, hips and knees lose cartilage and joints may lose minerals. So don't wait, start when you're young and vibrant and take care of your body. If you're already a...
---
• Camille St. Onge • health • Health and wellness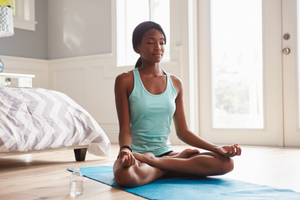 If you've been filling your temple with cookies, egg nog and other treats you are likely feeling sluggish. If you want to clear your body and mind, a detox is a great way to boost your performance. This quick toxin flush is easy and won't strain your wallet.  1. EPSOM SALT SUCKS THE TOXINS OUT Epson salt actually isn't salt. It's a mineral, magnesium and sulfate. Sulfate improves nutrient absorption and flushes out toxins.Yes! For instant toxin relief draw a warm bath and pour 3 cups of Epsom salt into the bath. Soak for 12-15 minutes. The sulfate will draw out lactic acid and other toxins. Epsom salt is...